About Us




Blackseavillas® Estate Agency occupies a leading position along the Bulgarian Black sea coast with offices in Balchik, Varna and Boston (East Midlands), UK, covering the areas of North and South Black sea.
Certainly standing out among of the crowd of estate agencies, we at Blackseavillas® have always valued the personal, one-to-one approach with each of its clients. The company has clear understanding that a purchase is not just another deal, but a brand new future, new home or new business for the client. Often, a whole new beginning... Meet us at our offices in Varna or Balchik and know you are always welcome.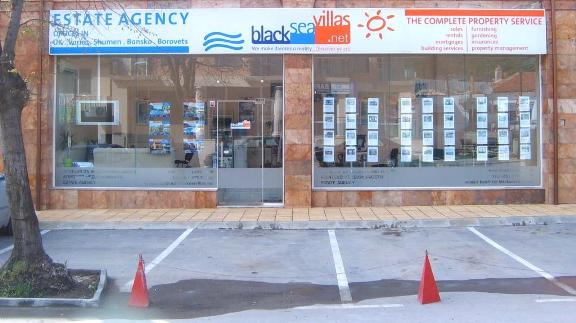 Balchik Administration Centre
8 Primorska Str, 9600 Balchik, Bulgaria
Tel/Fax:
00 359 5797 2128
00 359 52 601 623
UK Number: 0115 888 3090
Varna office
36th Ivan Vazov Str, office 1
Varna, Bulgaria
Tel/Fax:
00 359 52 601 623

Languages
English, German, Russian

Opening hours
Monday to Friday 09:30 - 18:30
---
Office Bgrentals
If you are looking for a nice place to stay, or you would like to make your
exceptional investment
profitable, establish a contact with our colleagues from ur affiliated
complany specializing in rental of luxury villa homes
-
Bgrentals
®
by calling them, or visiting the office.
"Bgrentals" Ltd.
Marina City complex
8 Primorska Str., 9600 Balchik, Bulgaria

Tel/Fax:
00359 579 75722
00359 52 601 623
e-mail: office@bgrentals.com
e-mail: sales@bgrentals.com
Skype: bgrentals
In case of emergencies:
00359 888 761 503
00359 888 761 503
Languages: English, German, Russian
Opening hours
Monday to Friday 09:30 - 18:30